BIG SKY INTERIOR DESIGN PROJECT
Moonlight Residence
This incredible Moonlight Basin home was a complete remodel that elevated the home from a nice mountain home to a high-end luxury retreat. The reclaimed wood ceilings in the great room transformed the entire feel of the house. The large custom made hand forged lighting throughout the house create old-world warmth. The layers of textures and richness invite you home after a day of skiing or hiking. The master bedroom and bathroom was also completely changed and brought up modern standards of elegance to create a very Zen experience. The Calcutta marble tile and slabs, combined with fresh lighting and cabinets create a spa experience. The colors in the master bedroom are a calming pallet that compliment the bathroom perfectly. The guest house is as beautiful as the main house and surrounds the occupant with high end finishes that have a fresh and unique flair. The shuffleboard table is conveniently located in front of the full reclaimed wood bar in the living room. The kitchen is fresh with open shelving and a full wall tile backsplash.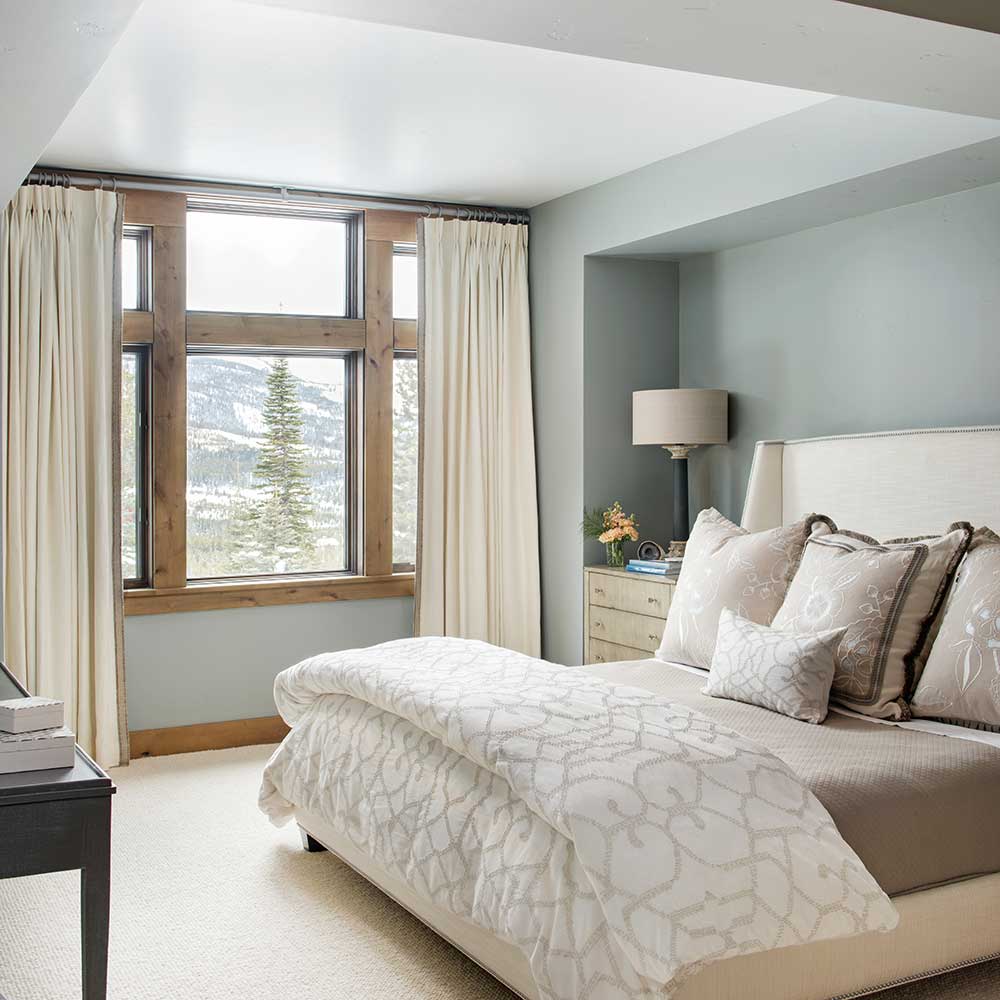 More About the Moonlight Residence
This incredible mountain home in the Urley's Lake development has views that span all the mountain ranges in this region… from Lone Peak, to the Madison Range, every room captures the magic of this area. The extensive remodel of this home transformed it to a very special vacation retreat. The owners enjoy leaving the hustle and bustle of California and driving up the mountain to their slice of heaven. The color pallet and materials of the home reflect the exterior, so that there is a seamless transition from outside-in. The master bathroom spa-inspired design adds to the relaxing feel of the house.