About Elizabeth Robb Interiors
Elizabeth Robb Interiors has been thriving in Bozeman, MT since 2003.  Our open, friendly, approachable attitude towards interiors is what really sets us apart from the rest.  We strive to combine our creative eye with the homeowner's vision while keeping the team spirit in mind.  We have worked on amazing homes throughout Big Sky, including Spanish Peaks, the Yellowstone Club, Moonlight Basin, and the Mountain Village.
We have done work all over southwest Montana, including Bozeman, Livingston, and the Shields River valley.  We are currently working on homes in Jackson Hole, Wyoming, Pebble Beach California, and Omaha, Nebraska.  We look forward to continuing to transform spaces and enhance lives with our work. 
› Read about our design philosophy.
Our Design Philosophy
To create live-in art that flows through every room in your home, we listen to you.  We make sure we have a shared vision of your desires.  You can then leave the stress of space planning, selecting of fixed finishes, ordering, receiving and delivering of furniture to us. 
Why Elizabeth Robb Interiors
We believe in extensive pre-planning for every project, ensuring we meet every deadline.  Aesthetic practices, customer service and reliability are woven into an easy, rewarding client experience.  Whether you need a redesign, or bring us in during the architect's planning process, we seek the same conclusion….a unique, stunning home, reflecting your personality and taste.  Please give us a call, and let's visit about your upcoming project.
Discover our featured work:
Our Process
Discovery
Our first step is to meet with our clients and listen to their goals.  We get to know our clients' personalities, interests, family dynamics and lifestyle.  This helps us to determine a clear vision of your personal style and needs.
Design
We utilize our extensive design library and resources to create a preliminary design concept.  Floor plans, elevations, sketches, and design boards are used to help communicate our design intention. We Present ideas to our clients and receive feedback.  Collaborating with architects and contractors is a key component to every project, as they are crucial to the design process.
Draft
We document and develop a final design concept.  When selections are made for finishes, furniture and materials, they are documented into schedules, drawings, and a specification book.  We are always clear with our clients so that they know what to expect.
Purchase, Track, Administer
Once selections have been made we order furniture, administer fixed finish selections, and make sure everything goes as planned.  Regular visits to the jobsite are made and we maintain continuous project supervision.
Installation
We are on site to supervise the installation of furniture, and make sure all fixed finishes are installed correctly.  We are always in touch with our clients after they are moved in and settled to make sure everything is going smoothly.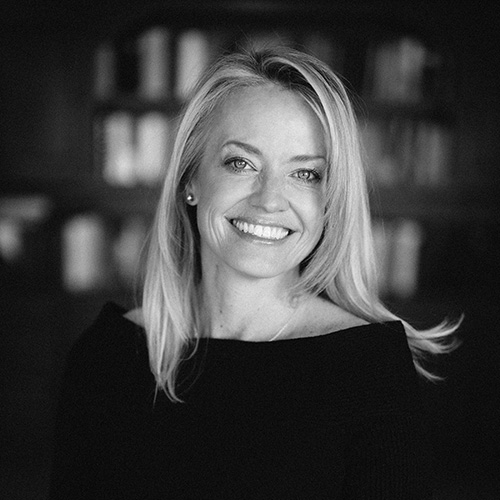 Elizabeth Robb | Owner & Interior Designer
Liz has been doing interior design since before she went to college, gaining her inspiration from her grandmother who was the first person who introduced her to exquisite design, including antiques, fine fabrics, and art.  Liz graduated from college with a degree as a high school English teacher and taught in Detroit, Michigan for three years.  She got her start professionally as an apprentice to a designer in Michigan during the summers as a teacher.  From there, Liz moved to Colorado and worked for a large high-end residential firm and on to Parsons School of Design for continuing education classes.  Always a free sprit, Liz needed to start her own business and, with her husband as a home-builder, it was an easy decision.  Since 1999, Liz has been creating amazing spaces all over the Rocky Mountains.  Liz started teaching Interior Design classes at the local college and finds that giving back to up and coming designers is inspiring and rewarding. The very best part of Liz's career has been the lifelong friendships she has made with her team and her clients.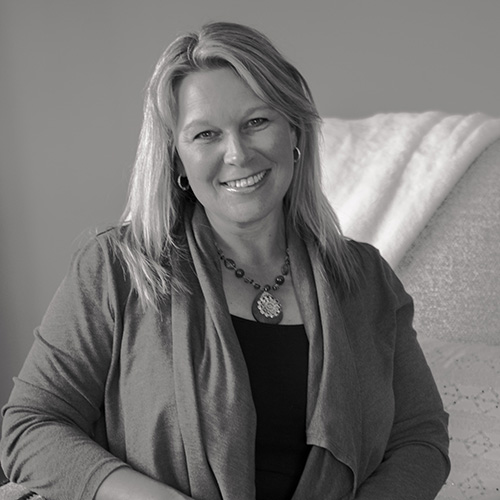 Dana Talbot | Manager & Interior Designer
"Where there is a will, there is a way".  A passion for detail is what drives Dana.  She is all about organization when it comes to making sure a delivery arrives on time, or a manufacturer constructs a sofa properly, along with making sure the firm runs smoothly on a daily basis.  
Dana started her interior design career in Missouri, where she is from, and then moved to the Aspen valley in 1994, and continued working in the interior design industry. Living in Montana, to be surrounded by epic fly-fishing waters, had been a dream of her and her husband, so in 2001 they moved to Bozeman. She has been working with Elizabeth Robb Interiors for over 15 years. Besides fly-fishing, Dana is passionate about her two boys who keep her busy.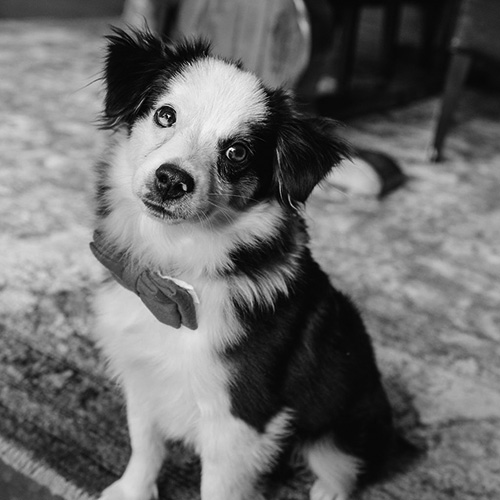 Rocky | Store Greeter
Rocky is learning the ropes at Elizabeth Robb Interiors.  He has taken his role as the shop greeter seriously.  He has figured out that a few tail wags and a slight head turn are all it takes to make clients feel welcome.  
He enjoys Sunday afternoon drives down country roads with his family, running with his horse pals and taking long naps in the sun.  He is always one to remind the four fabulous women in the office to take a short break, stretch and play fetch.  
Rocky brings his keen sense of smell to the team.  He is looking forward to broadening his sniffing skills and knowing the difference between a sheep skin rug or a cowhide rug.
"I engaged the services of Elizabeth Robb interiors to re-do a house in Bozeman. Based upon the excellent outcome and the fact that she was so knowledgeable and easy to work with, I engaged her to completely re-do another house, and then to completely furnish and spruce up another, larger house in another state. She has an amazing talent with textures and color and furniture, and many contacts in the industry that can be used to get better than average pricing."
Jack Van Valkenburgh