BIG SKY INTERIOR DESIGN PROJECT
The Big EZ
This elegant mountain home in the Big EZ in Big Sky has breathtaking views from every room. Center Sky Architecture and Teton Heritage Builders, along with Elizabeth Robb Interiors and the clients created a dream home that is perfect for entertaining. The wine cellar with a stunning barrel vault ceiling is spacious enough for a table for four to have an intimate tasting along with dinner. The hand forged custom lighting throughout the house gives the home an old world feel as you sit in front of one of the four massive stone fireplaces. The lookout tower captures 360 degree views of the vast Yellowstone Ecosystem.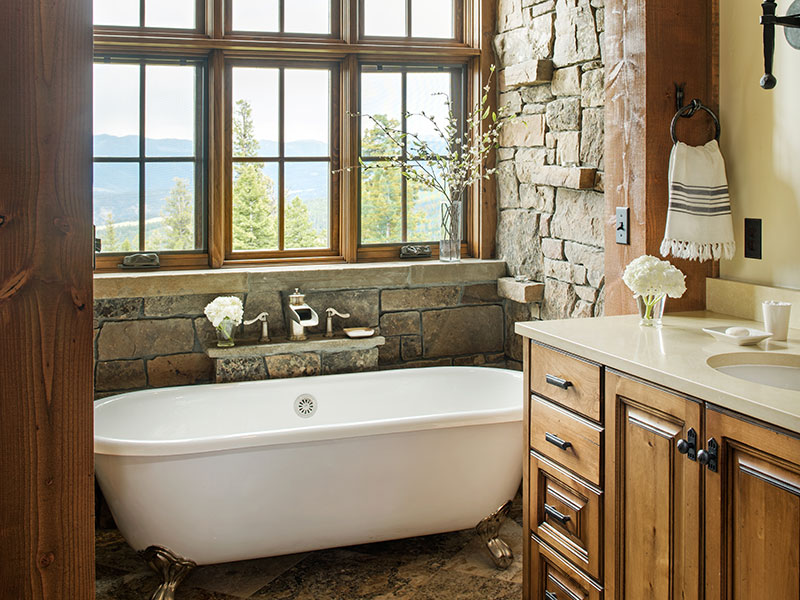 More About this Project
Our clients from North Carolina have been coming to Big Sky for years and decided to build their dream home in the Big EZ. This home captures the description "rustic elegance" to a tee. The massive stone fireplace, hand forged lighting, rustic wood elements combined with huge timbers and vast views create what is most desirable while visiting the Rocky Mountains.